What is digital transformation in the context of companies?
The whole purpose of the business is to serve customer happily and profitably, delivering value for their investment. The customer is at the center of any need for transformation. I have heard many experts speaking on this subject and they talk of implementing the digital tools and technology as the purpose of digital transformation. This is completely wrong, the purpose and reason for digital transformation is because Customer is demanding, they are changing and they are looking for innovative, faster and better solutions hence the need for digital transformation.
The companies now have various digital tools and technologies for enabling and satisfying the customer demands for this transformation.
There are various macro trends: –
Business model disruption (you can be the biggest transportation company without owning a vehicle eg Uber)
Business is generating a huge volume of data. Data is the new oil. Business needs to find, extract, refine, distribute and monetize it.
New & changing consumer requirements, behaviour and digital-savvy millennials
Delighting customer experience
These trends brings lot of challenges to business :-
How a company can fund and implement these innovations for the future and still running existing operations?
Who will fund these programs? ( Actually finally customer funds it ! Think over)
How can I use tons of data for actionable business intelligence, forecasting and planning?
How to use and deploy the cutting edge user experience like social media Apps in business applications?
How to map customer journey and delivering value and experience at each touch points ……?
From technology points of view, the costs of computing, storage, network and automation has decreased substantially in last decade hence makes it affordable and feasible to implement.
To implement any digital transformation program, it is a journey and not one time activity. One need to map the complete digital journey and accordingly implement various digital program based on the existing status, priorities and target goals. With each step companies needs to move from current stage of digital-ness to the target mature Digital state.
This involves following steps: –
Assessment of current state of Digital readiness
Putting Digital intelligence & Analytics to data for better and faster decision making using digital tools
Digitalization of the cross functional business process and automations
Using advance technology like cloud, AI, ML for building intelligent enterprise
Digitally maturing the organization once, the core business process are covered and delivering the value to the end customer and thereon continuous innovations.
For digital transformation program, companies can start with the priorities of approach. It could be from inside out (Operations to customer touch points) or can start from customer facing processes and then moving to the core operational processes.
The existing business models are changing and every company needs to become a digital business to stay competitive and relevant else they will be Kodaked!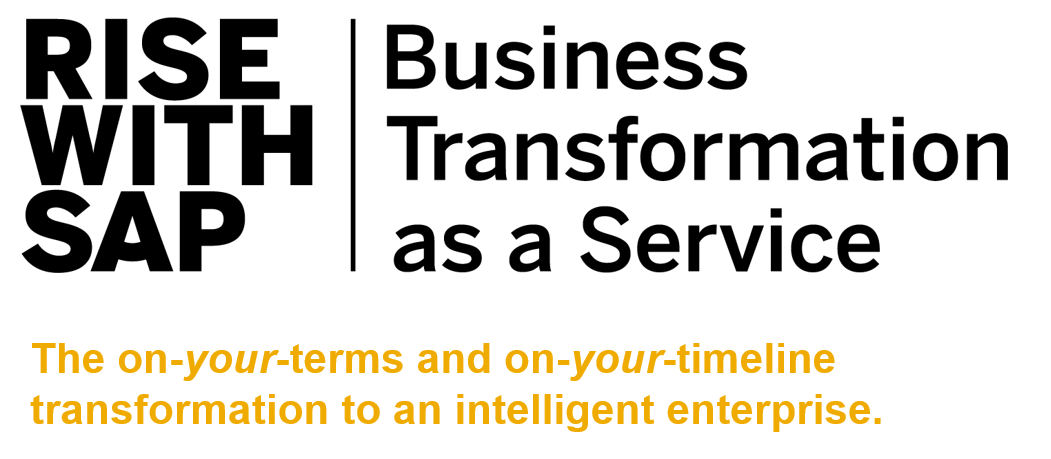 SAP has come up in the recent months this initiative called "Rise with SAP" . This is a business transformation as a service offerings from SAP with simplified contract on subscription pricing model, at customers terms (they can use any of the hyperscaler for cloud infrastructure) , preferences and timelines.
The whole construct of the program is to enable & implement faster acceleration for digital transformation using S/4HANA modern ERP and intelligent technologies.
This will help customers in modernizing, standardizing and digitizing the business processes.
The various components of "Rise with SAP" included in one contract are :-
Infrastructure choice (Any of the Hyper scalers)
S/4HANA cloud ERP licenses (Private of public cloud)
Business process intelligence reports
Various tools and services for readiness, migration, learning
Business technology platform ( earlier called SAP cloud) credits
Business network starter pack ( Ariba, Assets intelligence, Logistics network)
The advisory and implementation services are covered in a separate contract with the authorized implementation and service partner who is providing the same.
The process of implementation starts with process discovery tool (business process intelligence) that gives an assessment of current processes and comparison with the industry benchmarks.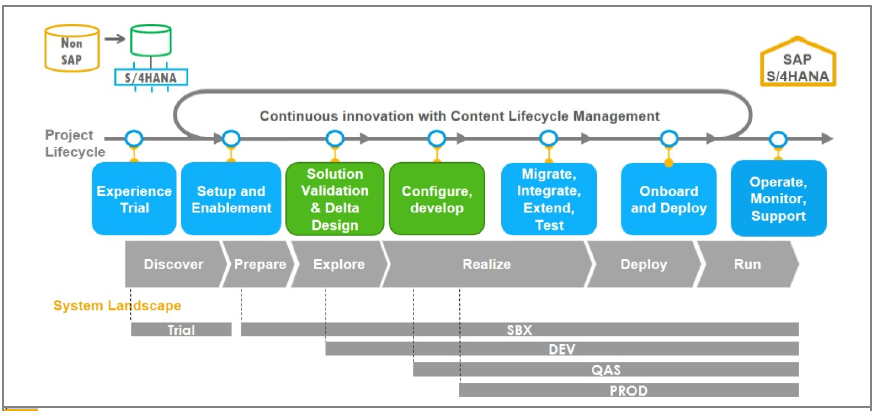 The complete implementation process follows SAP ACTIVATE methodology.
The steps involved in implementation are :-
Value discovery
 Setup and enablement
Fit-to-Standard Analysis
Scope and configure
Migrate, integrate and test
Extend (using InApp or Side by Side development using SAP BTP)
Onboard and deploy
Innovate, operate and support
The best part of Rise with SAP is that it is comprehensive, simplified bundle, defined investment & outcomes and tools based implementation in comparison to benchmarks and best business practices of industry. It is truly a gamechanger as industry has not witnessed anything like this before.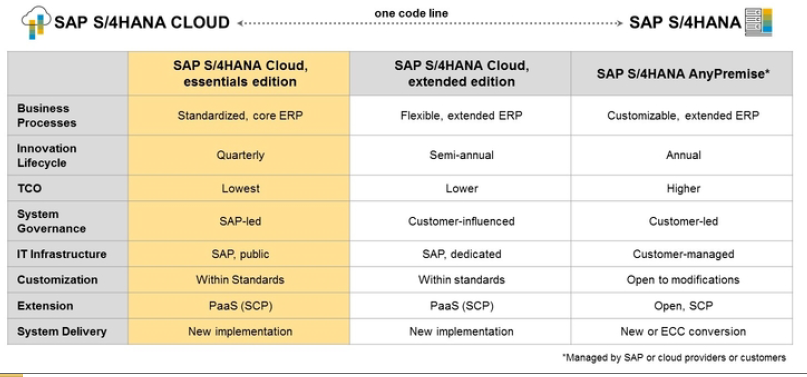 S/4HANA is an acronym for SAP business suite 4 using HANA database. It is a modern and next-generation enterprise software and can be implemented as the digital core of any company leading to becoming an intelligent enterprise. It is also integration-ready and allows to makes extensions and customization using the SAP cloud platform (BTP).
It is available in different versions and explained in the diagram: –
SAP S/4HANA Private Cloud (Extended edition) with standardized processes
SAP S/4HANA Public Cloud (Essentials edition) with Flexible processes
SAP S/4HANA AnyPremise with customizable processes
SAP releases new innovation every quarter on the cloud and then the complete innovation is brought to the on-premise version once a year.
IVL ( Short form of Innoval Digital Solutions ) has been in the business of providing digital transformation thro various innovative products and services. We are also the early adopter of the SAP BTP (earlier called cloud platform) and has built large scale application using SAP cloud platform using various technology stacks of ABAP, Java and node.JS.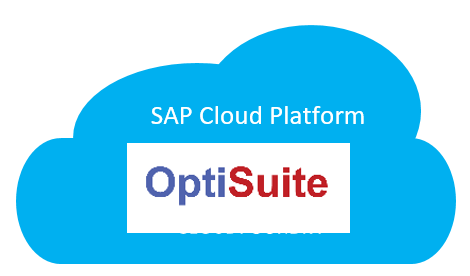 Traditionally, IVL has been developing
SAP-certified Add-ons
products for the last two decades and the product is popularly known as OptiSuite. These
products
are in use by a large number of leading companies for various application ranging from Tax technology (GST, Eway bill, E-invoicing) and digital supply chain to manage international trade (exports and import processes).
As a part of long-term plans and in alignment with SAP and as our customer plans to become intelligent enterprise, we have migrated some of these digital assets & products on SAP cloud platform and will be available on subscription pricing and SaaS model. The collection of these Apps is called "IVL cloud Apps" and will be available on SAP Apps Center.