Innoval Digital Solutions (IVL)
A new age high tech enterprise application software company, helps companies of all sizes and industries thro digital transformation, innovation through simplification by providing various products from the back office to the boardroom, warehouse to storefront, on premise to cloud, desktop to mobile device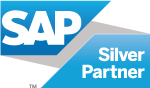 We empower people and organizations to work together more efficiently and use business insight more effectively to stay ahead of the competition. Our applications and services enable customers to operate profitably, adapt continuously, and grow sustainably.
Company has been formed as a merged entity of various existing business division/companies having a history of global businesses, partnership with SAP, certified products, India localization-based solutions, mobility, cloud integration, remote support and delivery thro offshore/onsite consulting. Our various suites of products and services enable digital transformation and innovation to businesses
Niche Products, Proven expertise, mindset to innovate

To be leading global B2B enterprise software products and services company
To accelerate digital transformation through value and innovation for enterprises.
Do you know what our logo stands for ?

This logo was made with design inputs from most of IVLions and designed with the contribution of many creative minds.
The three colored spiral stripes on the left of logo represents: –
Combination of three business coming together (Brillio's SAP practice – green, HBS-Red and Saturn-Blue )
These are also primary colors (RGB) and by combining these colors you can create any color through innovation and skills.
This matches with our slogan – " Value delivered thro innovations"
Spiral is synonymous with: soar; shoot up; rocket; increase rapidly; rise rapidly; escalate; climb. This signifies our momentum of growth.
Spiral Power is the power of evolution, generated by beings capable of doing so. Not only is it the basis of strength for the main characters and all of mankind, but it is presented as a philosophy and a model of physics.
The amount of Spiral Power produced by individuals may vary and is based not only on its own limitations but also its immediate will to survive and persevere. We are in a competitive environment but we have the conviction to grow and succeed by leveraging diverse competencies and individual skillsets that everyone brings together
The colors significance
Our development architects, project managers, and developers will help you create and support high-quality, individualized solutions and ultimately evolve your IT infrastructure into your custom business process platform
Red
Red is the color of courage, so it is associated with energy, strength, power, determination as well as passion, desire, and love. Red is a very emotionally intense color. It enhances human metabolism, increases respiration rate. It has very high visibility and draws attention, which is why important signs are RED.
Green
Green is the color of life, renewal, nature, and energy, is associated with meanings of growth, harmony, freshness, safety and environment. Green is also traditionally associated with money, finances, banking, ambition and wall street. The color green affects us physically and mentally in several different ways. Green is soothing, relaxing, and youthful. Green is a color that helps alleviate anxiety, depression, and nervousness. Green also brings with it a sense of hope, health, adventure, and renewal, as well as self-control, compassion, and harmony. We are located in greenest IT park in the world- Technopark!
Blue
Blue is the color of the sky and sea. (We are located near sea). It is often associated with depth and stability. It symbolizes trust, loyalty, wisdom, confidence, intelligence, faith, truth, and heaven. Blue is considered beneficial to the mind and body. It slows human metabolism and produces a calming effect. Blue is strongly associated with tranquility and calmness. In heraldry, blue is used to symbolize piety and sincerity. Blue is used to suggest precision when promoting high-tech products. Blue is associated with depth, expertise, and stability;
Our Corporate colour is BLUE
(it is a preferred color for corporate America and SAP too!)
The word – INNOVAL
It is a combination of Innovation and Value
(Our slogan, theme and business – Value delivered thro innovation)
The best part is the short form – IVL, The brand we have collectively build and associated for long which almost all employees ( ex & current) and our customers recalls and associate with pride and trust.