For large campuses, technology parks, government offices
Computerized Visitor Management System
OptiVisitor is hosted at the Internet Cloud – thus, establishments will not need to buy and maintain expensive hardware, except for low-cost handheld wireless scanners for checking passes and to register visitors. Any organization can subscribe to OptiVisitor Software as a Service (SaaS) with a very low initial investment, on a monthly subscription depending on the expected number of visitors.
Watch Complete Product Walkthrough
Download Brochure
Features
OptiVisitor caters to the needs of large campuses, technology parks, government offices, large schools, gated communities, flat complexes and so on.
Applying for pass

A Visitors can apply for pass either through an internet web browser, or by installing our Mobile App. Visitors can also be invited by hosts using our Services by sending them a link through SMS/ email

One time pass

As a one-time-activity each Visitor will need to register identification details, including mobile number which will be authenticated through OTP. Private data as shared by Visitors are stored securely and confidentiality protected from being misused.

Easy for registered users

Registered visitors can easily apply for passes (which needs to be approved by the host) or be invited by hosts. Paperless passes with barcode are sent to the Visitor's email id or to the Mobile App.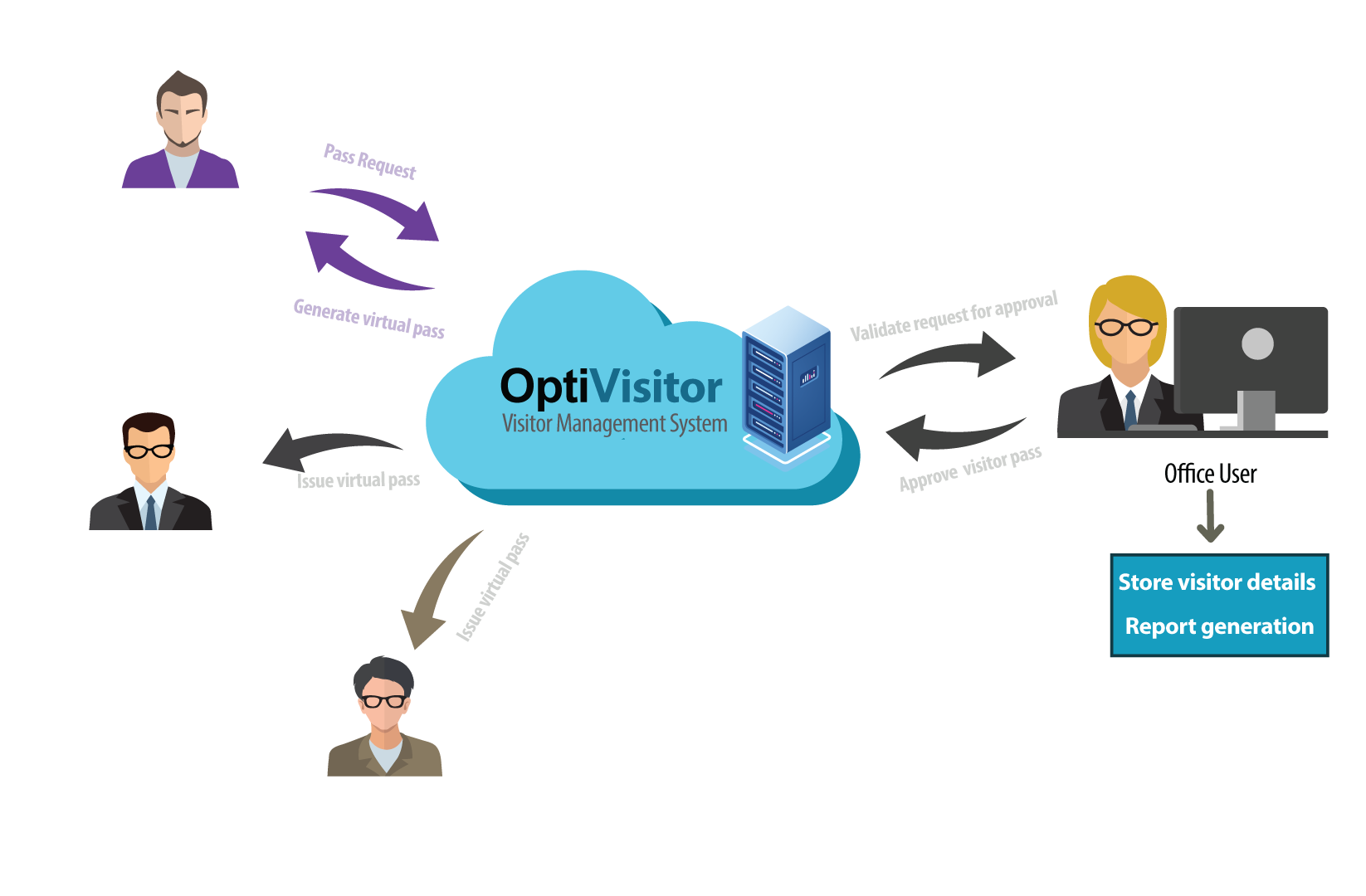 Visitor tracking

When the Visitors arrive, quick registration of time-in is facilitated by scanning of the barcode on passes at the entrance points. Optional capture of time-out at exit points by scanning barcode is also provided by OptiVisitor

Reports

Periodic reports regarding visitors can be taken by the host agency
Benefits
Effective than the Conventional system
Report Generation
Visitors can View and Apply for Walk-Ins, Group Entry
Reschedule of Walk-Ins are Enabled
Manage Blocked Visitors
Data Synchronization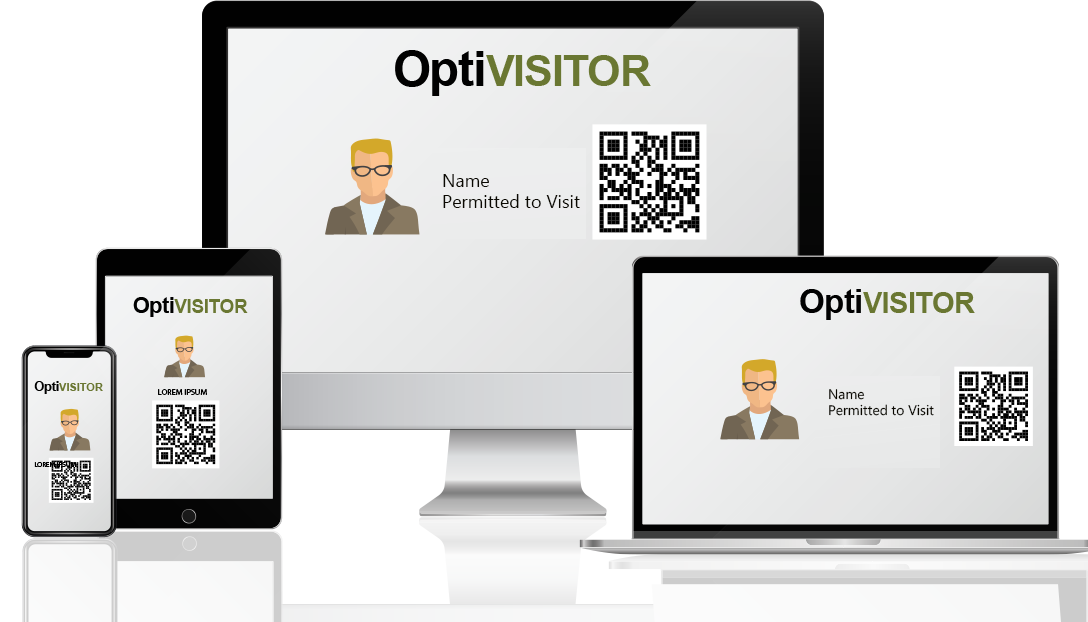 OptiVisitor : Complete Product Walkthrough