Products

IVL offers niche products for digital enterprise compliance, specifically designed to help businesses navigate the complex regulations and compliance requirements. Helping businesses to achieve speed, agility and control over the processes
uniting best-in-class capabilities in technology.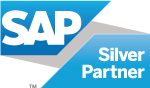 Note :-
IVL does not bundle hardware or sell licenses of SAP ERP or any of the SAP products software along with any of the Add-on products.
All IVL products are built using ABAP and as Add-ons to SAP ECC/S4HANA on Netweaver stack.
The customer should possess necessary legal and appropriate licenses for its server, operating system, database, Netweaver for  end-users as per SAP prevailing licensing model
The responsibility of purchasing any licenses and legality of using SAP system solely lies with the customer and IVL is not responsible for any SAP license violations.