Watch Complete Product Walkthrough
Download Brochure
A Comprehensive solution
for tackling the VAT compliance in the GCC Countries
Opti GulfVAT is a part of SAP Add-on OptiSuite 10 and is tightly integrated with SAP SD,MM & FI Modules. It is ONE PRODUCT for all the GCC countries which enables in filing the VAT returns and MIS reporting.

Overview
Helps in Returns preparation for GCC Countries
Registers for tracking VAT relevant data
Reconciliation Features
Integration with Government portal for e-filing
OptiGulfVAT – Product Suite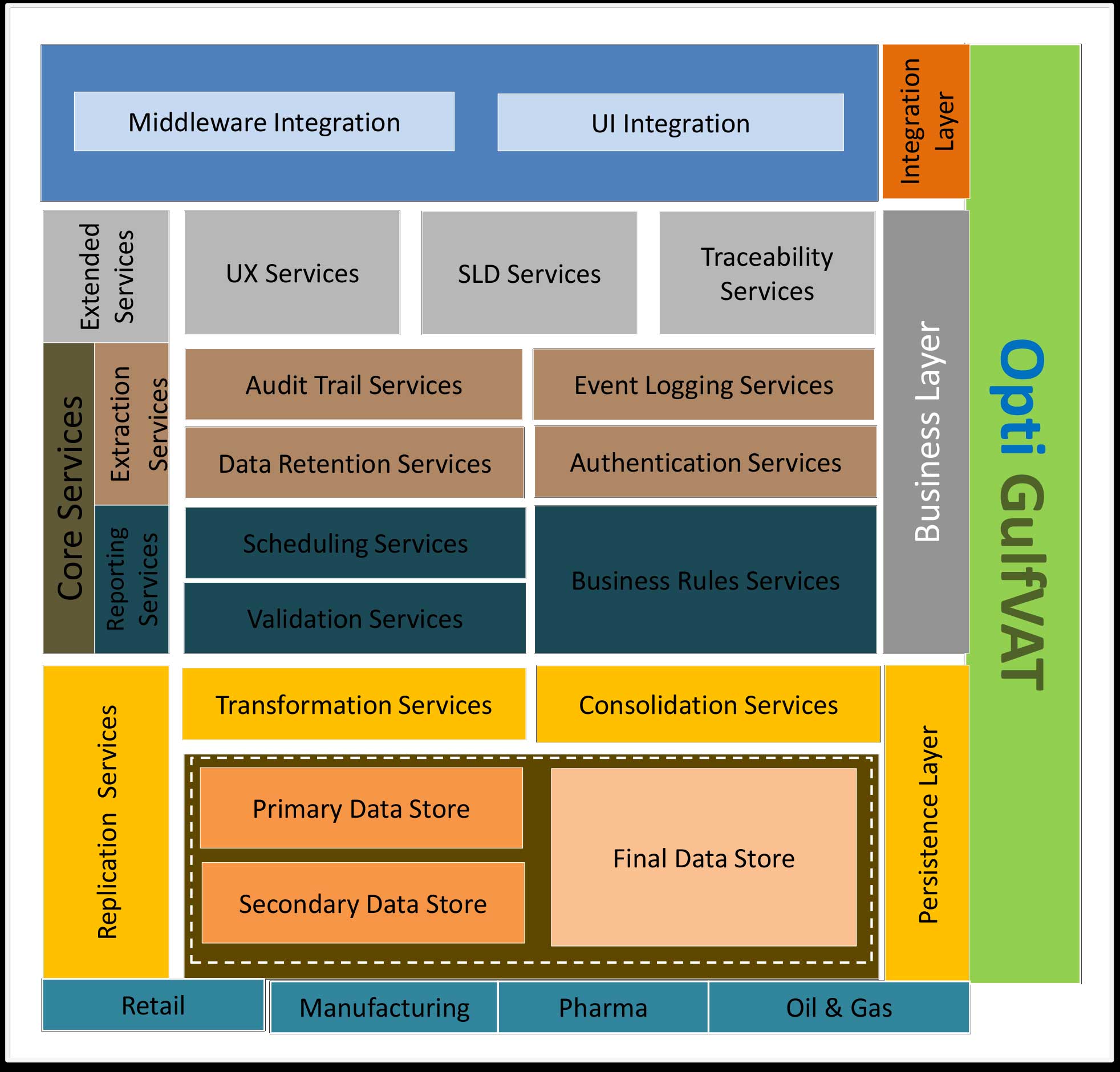 Architecture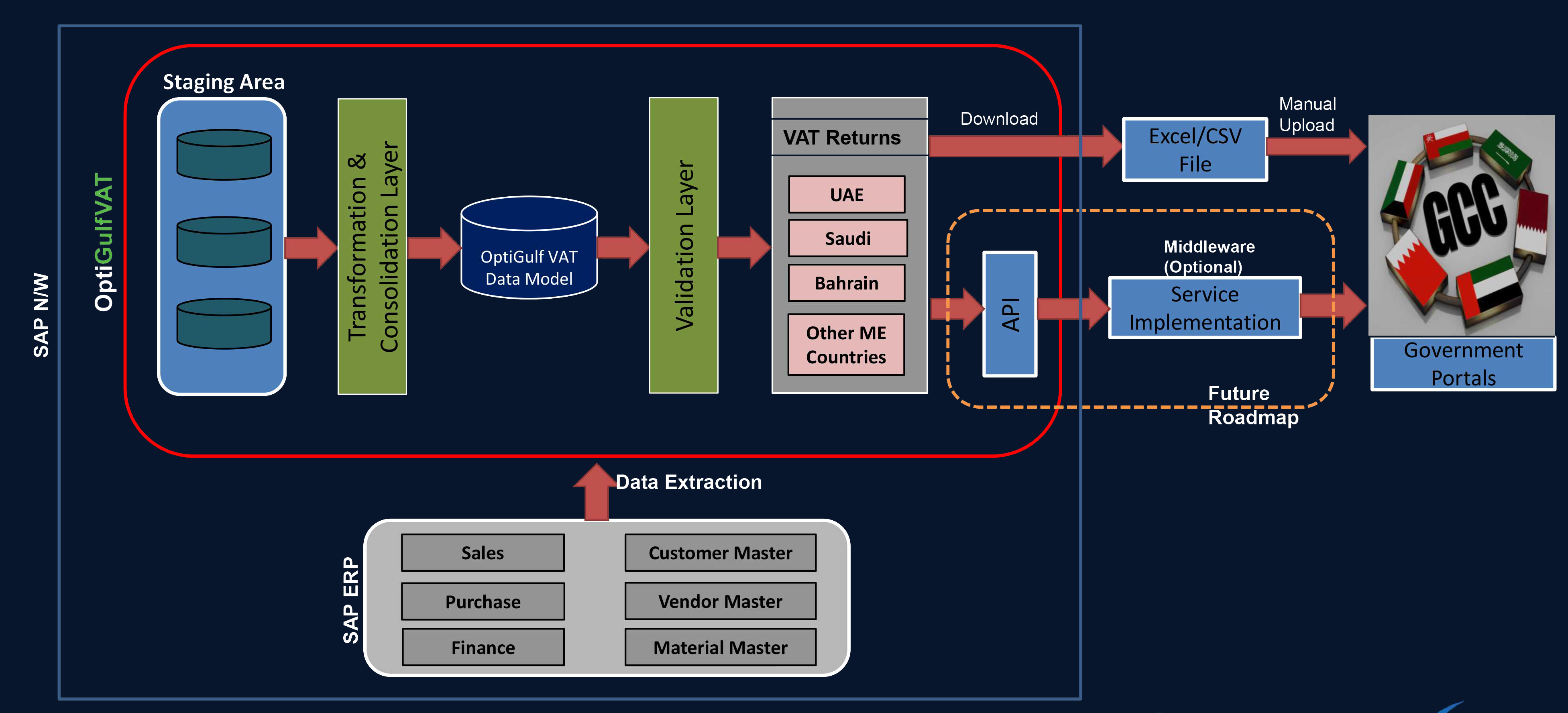 Features
OptiGulfVAT is aimed at providing a comprehensive solution for tackling the VAT compliance in the GCC Countries.
One product for all GCC countries
Enables VAT Returns for GCC Countries
Tracking various Purchase types – Imports, Local and Interstate.
Tracking various Sales types – Exports and Interstate.
Tracking Stock Transfer
Purchase register with details of all types of purchases
Sales register with details of all types of sales
Debit/Credit register with credit and debit memo details
Direct FI Sales and Purchase Register
Stock transfer register with details of interstate & intrastate
Benefits
On-Premise, SAP Add-On
No additional hardware, No cloud subscription, No technology upgrade
No additional cost for DB Administration
No conflict with SAP or custom objects (separate namespace)
Flexible architecture
Security

User manuals & Configuration guide
Dedicated Product team to handle statutory changes, if any, by Govt.
Dedicated helpdesk team for support to issues
OptiGulfVAT : Complete Product Walkthrough