SAP Custom Development
Make Innovation Real with our unique value add custom development solutions that empowers enterprises to achieve unique process differentiation and leverage leading edge software technologies for on-prem and cloud platform.
Every business is unique and business processes are not standard across-the-board. These unique business processes are not always available in the standard SAP system. As a result to get the best out of your SAP systems you need to make certain modifications to the plain vanilla SAP system. What you need is a custom developed SAP solution, to fulfill your specific business requirements. IVL's custom development services provide you complete development services using SAP standard tools and guidelines that also protect your investment for further upgrades and optimum performance. All this at very affordable cost, by leveraging our offshore Global delivery model and proven experience in SAP related engagements.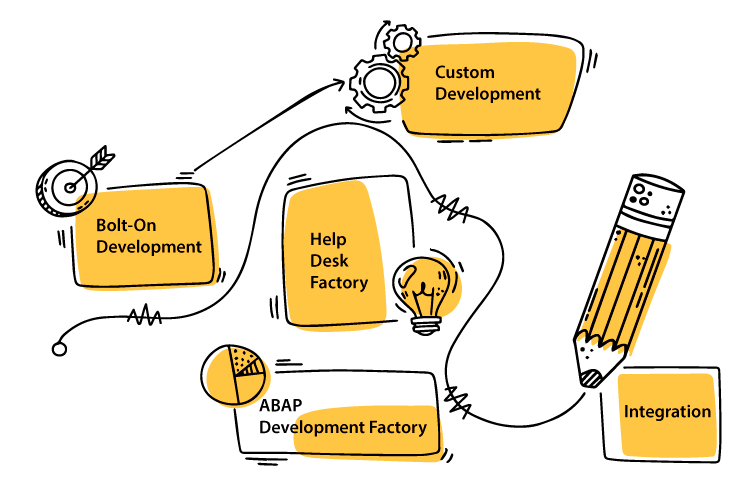 IVL's Custom Development Offerings
IVL's Custom Development services provide you with the right solutions and resources to do just that. We provide comprehensive add-on solutions, integration with your existing system, day-to-day help-desk support for defect resolution, solution testing of support-package applications, upgrades and continuous solution improvements – to help your company keep pace with changing business processes.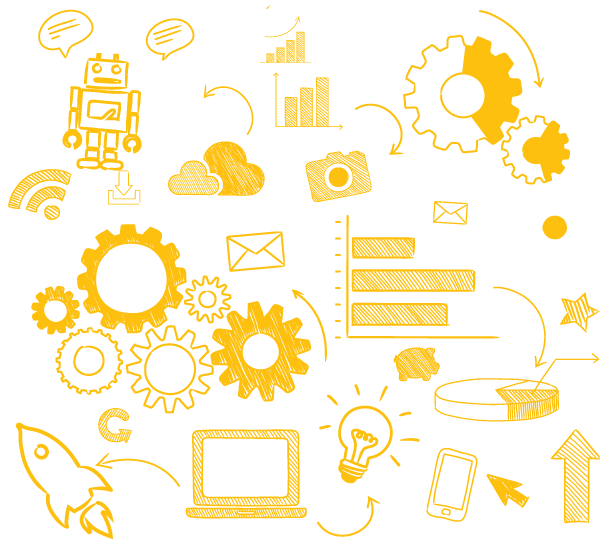 Emerging technology trends and changing customer demands are pushing clients to move to more open, modular enterprise service architectures like the SAP NetWeaver architecture. IVL has expertise in the latest SAP technology that leverages the NetWeaver platform and the integration technologies of Enterprise Portal (EP), Process Integration (PI) and Business Warehouse (BW/BI).
Changing market dynamics are putting pressure on independent software vendors (ISV), forcing CTOs to address a multitude of challenges such as, the need to address larger markets through internationalization and multi platform support. IVL has a comprehensive offering of packaged solutions or add-on products for SAP addressing specific domain, functionality and localization / internationalization issues.
As live operations progress in a SAP environment, the amount of transaction data and master data expands rapidly, often leading to poor application performance and increased demand on resources. IVL provides ABAP optimization techniques, most of which are derivations of SAP's optimization rules, complemented by our experience in handling performance issues.
IVL has competencies in integrating SAP with SAP, as well as other applications. We also design Web interfaces for legacy applications.
IVL's custom development Help-desk service provides you with the help you need to run your custom developed solutions smoothly. The Help-desk is managed by competent SAP consultants- delivering support as per Service-level Agreements. IVL can assist in support and maintenance of core/legacy products or solutions. In this model, we focus on service lines such as: Legacy product maintenance (level 2 and 3 support in particular), Development of patches and upgrades for core products, migration of support of multi-platform versions.
Custom development offerings for your company
We offer a comprehensive range of flexible development and project management services to deliver custom solutions that meet your business goals.
To ease your development efforts, we also offer adaptable custom solutions, frameworks and libraries of various developed objects that can be used as a starting point for building your unique solutions
Our development architects, project managers, and developers will help you create and support high-quality, individualized solutions and ultimately evolve your IT infrastructure into your custom business process platform
Connector.

Be Innovative

Our services address your unique and changing business requirements.

Connector.

Maintain Agility

We facilitate your ability to quickly and safely adapt to changing business needs.

Connector.

Leverage Your Investment

We help you leverage your existing investment in software, hardware, and people.
Connector.

Gain Flexibility While Reducing Costs

Our offerings ensure service flexibility and reduced delivery costs through optimal access to global resources.

Connector.

Access to Knowledge

You gain access to a vast experience of talented developer pool of consultants.
Professional program management
We assemble a team of specialists with skill sets that match your needs. Then we draw upon proven SAP development methodologies and our extensive knowledge of the SAP products family of business applications to minimize the risks and maximize the benefits of your custom-developed solutions.
Connector.

Risk Mitigation

We ensure that your custom-developed solution is synchronized with the SAP product road map and release strategy, mitigating the risk of business
interruption.

Connector.

Upgradability

We follow SAP development methodology and standards to ensure high quality and protect upgradability.

Connector.

Support

We help you leverage your existing investment in software, hardware, and people.