For Foreign Trade Management
Digitize Your Global Supply Chain
Our solution simplifies the export-import process by eliminating the need for managing Excel, Word, and file uploads and downloads, and providing seamless integration with SAP ERP/S4/HANA or other ERP systems, making cross-border trade and EXIM compliant and easy.
Request Demo
Download Brochure
Customer Testimonials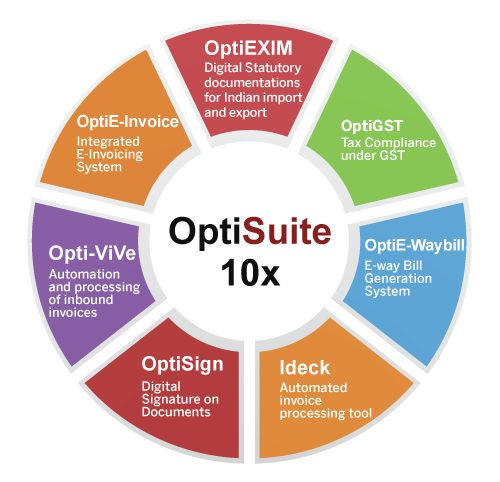 Our customers are able to achieve faster and more efficient documentation and
compliance with the help of OptiSuite range of products
The solution is built on SAP cloud platform that seamlessly integrates with the standard on-premise digital core of SAP (ECC or S/4HANA or S/4HANA cloud) or other ERP system processes for Exports Sales data and Imports Purchase data for all the required documentation
Overview
OptiEXIMc digitally enables and facilitates compliance of the export and import process of the organization with real-time notification and analytics for business decisions.
OptiExim highlights-
Global Adaptability
Compliance requirement as per India's Foreign Trade Policy and Customs rules and regulations
Digital Readiness for integration with third party system
Configurable Workflow for movement of documents for different user groups
Configurable UI to hide/display/edit and make mandatory for fields / Tabs
Role based access to Applications
Document Storage
Configurable MIS Reports for Decision Making
Major Challenges faced by your business
Heavy discrepancy charges and Late Customs Clearance on Manual Documentation
Lack of Visibility on outstanding Export Incentives
Scope for Excess obligation under EPCG/Advance License on Manual Invoice preparation
Lack of Visibility on outstanding Export Incentives
Offline maintenance of financial records ends up with poor fund management
Integrated EXIM Process
Export Obligation & Import Utilization of Incentives Schemes
Monitor and Control
Monitoring and Controlling of License Utilization, Letter of Credit management and timely receipt of DBK Incentives
Error Free Documentations
Error Free Document Generation for Export Import Process

MIS Reports
Comprehensive reporting system(MIS) for decision making

Ready to Configurable
Easy Configuration and Master data maintenance for any new statutory updates

Trade Digitalization
With Banks, Shipping Line Companies and other statutory bodies
Introducing a revolutionary way to transact with Trade APIs

Become Future-ready with Axis Bank
Know More
OptiSuite 10x is


certified

for deployment on




SAP S/4HANA 2020
A comprehensive Add-on Solution for SAP for meeting various statutory needs in Indirect Taxation, International Trade, Invoicing and more for Indian Enterprises.
Blog Posts
Interested to know more information about recent developments related to Exim?
Read more
Connector.

Export Document Set

Pre-shipment and Post-Shipment
Splitting & Clubbing
Country Specific requirements

Connector.

Export Trade Finance

Letter of credit
Advance payments
Bank Guarantee


Connector.

Import Trade Finance

Letter Of credit
Bank Guarantee
Application

Connector.

Post Export Incentive

Duty Drawback – AIR

RoDTEP

IGST Refund Tracking

RoSCTL

Connector.

Container Tracking for Factory stuffing

Connector.

Connector.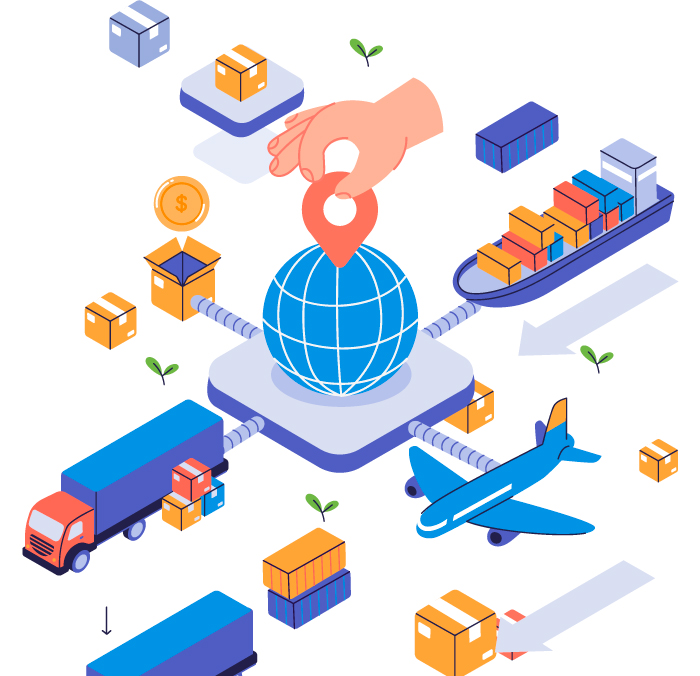 Connector.

Duty Drawback

DBK Rates
Drawback entitled Amount
Reporting

Connector.

Container Stuffing / Tracking

Indenting
Stuffing & sealing
Tracking

Connector.

Vendor Documents

Bill Of Entry /Clearing Instructions /
Shipping Bill
CHA Charges
Duty Calculation

Connector.

Bond

Bond Application and tracking
Bond assignment
Reporting

Connector.

Reporting / E-filing

Icegate integration
MEIS / Advance Authorization
EPCG /Register's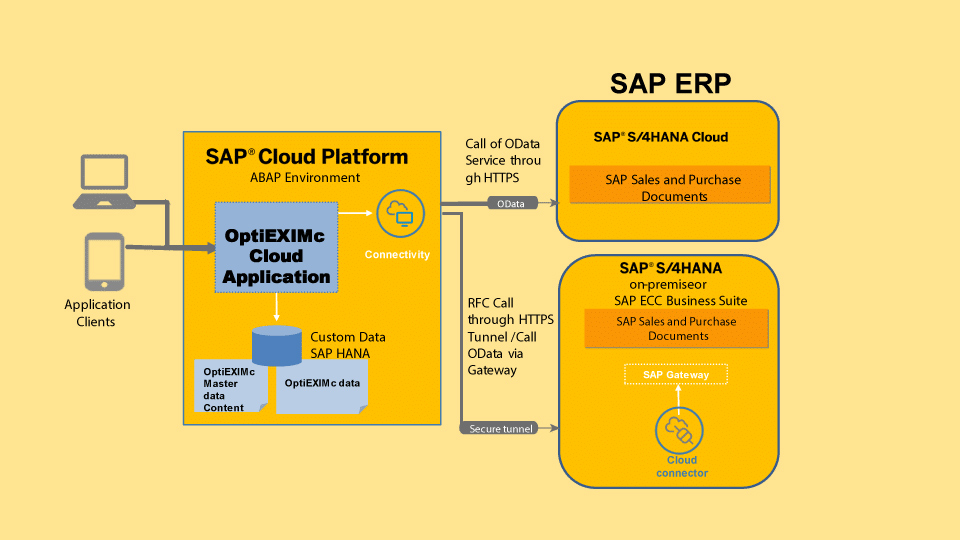 OptiEXIMc : Complete Product Walkthrough