Preamble
The world has changed a lot and yet has to change a lot. Sensing the significance of trade across nations as an engine of economic growth both at national and global levels, nations and global bodies committed to global growth are coming under a common banner of trade laws, practices and facilitation as well. Global trade is full of complexities and uncertainties. To aid trade among countries take a high-pedestal growth, more facilitation by cutting down formalities to the accepted minimum level is needed. India's track record is not all that enviable with debilitating effect on trade achievement.
India jumps to 63rd position in World Bank's Ease of Doing Business 2020 report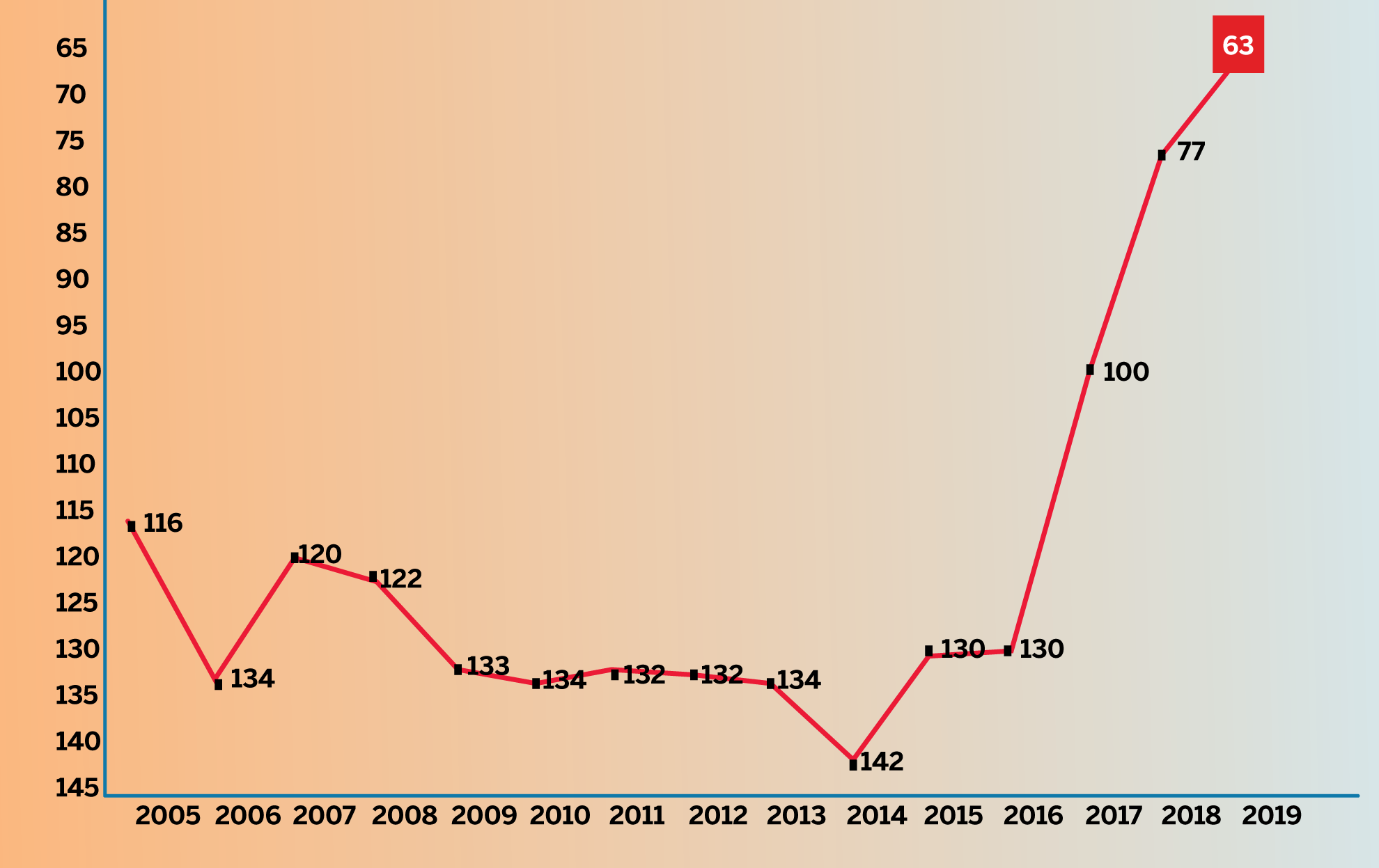 The Trade Facilitation Agreement (TFA) is a part of a broader reform to boost international trade designed at the Ministerial Conference of WTO in Bali, Indonesia in December, 2013, continued from Doha Meet. The TFA, which aims at simplifying customs procedure, increasing transparency and reducing transactions cost, is being pushed by the US and other developed nations as they seek to bolster their economies through a uniform and easy procedures at customs. The TFA, through a worldwide reform of duties and tariffs, and a reduction in red tape at international borders, aims to ease trade relations between countries. Trade facilitation agreement (TFA) is a trade protocol aiming to give a spur and do away with the stumbling blocks in doing international trade between various countries.
Various trade facilitation measures have been taken by Indian Customs in recent times. Some of the major initiatives include:
The facility of deferred payment – Import Duty payment not required at the time of customs clearance
Introduction of Revised Authorised Economic Programme (AEO): greater facilitation and self-certification
Relaxation in Insurance cover/Bond/BG

Requirement of Insurance cover to be taken by Customs Cargo Service Providers (CCSP) in respect of goods stored in Customs Areas has been brought down from 30 days to 10 day

Indian Customs Single Window Project –Online message exchange
Indian Customs has introduced SWIFT (Single Window Interface for Facilitating Trade) for ensuring ease of doing business. Under Indian Customs Single Window Project, the importers electronically lodge their Customs clearance documents at a single point only with the Customs
Reduction in mandatory documents for imports and export
In order to simplify procedures to facilitate genuine trade, CBEC has reduced the number of mandatory documents and prescribed only three mandatory documents for general import/export. The packing list and commercial invoice have been merged into a single document for Customs purposes.
Digital Signature
Adoption of Digital Signature: In order to encourage paperless working and dispense with the requirement of physical submission of documents 'Digital Signature' has been introduced for importers, exporters, airlines, shipping lines etc
24×7 Customs Clearance
Abolition of Mate Receipt

With the automation of Customs procedures, manual issuance of mate receipt for containerized cargo has become redundant and therefore dispensed with.

Single Window Interface for Facilitation of Trade has now been extended to Export
Special Valuation Branches: The procedure for handling related party transactions and those involving special relationships is completely revamped. Extra Duty Deposits waived and the provisions for renewal of SVB orders have also been dispensed.
National Committee on Trade Facilitation (NCTF)- NCTF has been constituted for the implementation of the WTO Trade Facilitation Agreement.
CBIC abolish renewals of Licence/Registration in Customs Brokers Licensing Regulations, 2021 and Sea Cargo Manifest and Transhipment Regulations, 2018
No requirement to seek periodic renewal of AEO-T1 certification: circular No. 18/2021-Customs dated July 31st, 2021
Online Filing of BE Amendment
The facility for filing the amendment online through ICEGATE has been operationalized.
Online Module to update Bank account details – IEC Holders will be able to update bank account number for Government Incentive disbursal –IGST Refund