What is happening in India under Indirect Taxation? We have been hearing that e-invoicing is being rolled out…
It was a cold day in December, just a month ago. If I call it a cold day in India, it must have been a chilling day in Germany. Yet, there was the familiar warmth and cheerfulness in the voice that I heard over the long-distance call. It was a call from the global IT Team of one of our customers. We had met each other in India earlier in the same year.
As we tried getting the conversation into the objective and benefits of e-invoicing, with the need for standardization, interoperability and curbs for tax evasion, there was this soft and polite question that came from the other end: "… we know all that, e-invoice is fine, but why is GST Returns still there in India, even after e-invoice is in place?"
For a moment, I was stumped for an answer. Should I give the obvious answer on the phased roll-out, turnover wise? Or should I take up the story of auto-population and integration of data across compliance platforms?
Having spent some warmer time in Germany in an earlier decade, I vaguely knew how Germany works with clockwork precision. Yet, I was not sure about the common German perception of India in terms of compliance and technological advancements. There was this dual change – the e-invoice and the simplified GST Returns – that called for new solutions and change management in existing ones.
In the end, it was not that very difficult to explain the transition. The German team appreciated the integration measures that would help streamline the process, in a phased manner. In a short while, we went through the proposed integration framework and agreed to connect again as things evolved.
This conversation on a cold winter day in December set a few random thoughts in motion.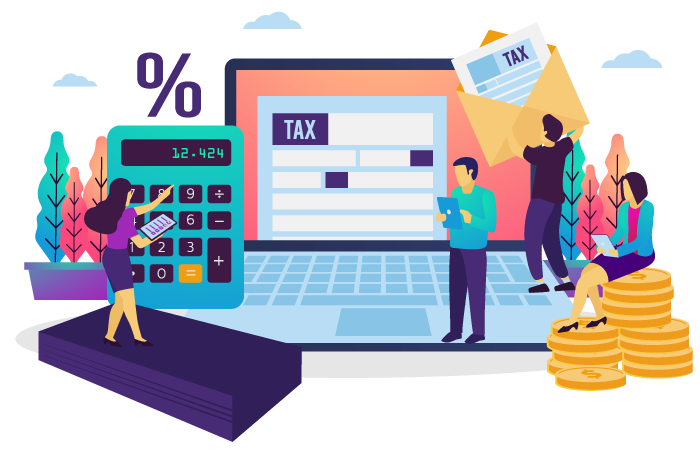 India has come a long way in unification and simplification of taxes/duties, no doubt. India Inc. has withstood the challenges in GST rollout and is gearing up for e-invoice challenges. But are we ready for integration of sensitive business data across multiple external portals including B2B / B2G integration? Not just about E-Way Bill, or GST Returns alone. There is this integration with Banks & Customs, to name just two. India still ranks 115 in ease of business and taxation, going by the numbers shared by GSTN.
Assuming that the integration works fine – that the e-invoice data from IRP gets automatically uploaded in NIC portal for E-Way Bill (at least Part A of it) and that the GST Returns also get auto-populated – what next? What would happen to the GST Returns filing solutions, Vendor Reconciliation tools and E-Way Bill generation applications in the market?