The success of any SAP implementation is highly dependent on the Application Management Services and the kind of support provided by competent partners. It is important to take necessary steps to apprehend the benefits of SAP investments, deliver true value and reduce total cost of ownership (TCO) by bringing down the cost with advance end user gratification to get enhanced business results.
Business Challenges
Today most organizations are struggling to maximize their return on IT investments as application support costs are taking up 60 – 70% of their IT budgets, limiting investments for new initiatives that can help meet business needs. The end user dissatisfaction and lack of application portfolio adoption further causes IT organizations to be continuously doing a catch up with business demands. All the above factors are resulting in an ever increasing gap between the required ITinvestments and business demands.
How IVL can help
IVL lean and accelerated Application Management Services (AMS) approach focuses on reducing cost and increasing efficiency. We will help in managing, innovating and transforming your application portfolio while substantially reducing the application maintenance costs by 20 to 30% or more. Improving service levels and user satisfaction and thereby giving organizations an opportunity to meet business demands. By reducing costs and introducing operational excellence, IVL AMS offerings can help you transform your IT organization, allowing you to focus on new projects. An embedded continuous improvement program will continue to drive down operating expenses over time helping you to undertake additional business aligned strategic initiatives.
IVL, as a leader among SAP application management service providers our AMS supports a round-the-clock operation with functional and technical expertise leveraging an efficient on-shore and off-shore delivery model. This right-shore model improves the SAP solution-based landscapes and ensures uninterrupted business operations and continuous productivity improvement in your organization in a cost effective manner.
IVL Value Proposition

SAP certified application support experts
Right shore delivery model to keep the support costs predictable and transparent
Reduced risk, reliable and sustainable operations
Automated application testing procedures
Proactive approach in issue identification and resolution
Agile dashboards for management reporting
Lowered Total Cost of Ownership (TCO)
Continuous improvement with IVL innovation and transformation
Agility and flexibility to scale in order to align with changing business environments
Unmatched expertise that suits medium to large enterprises equally
Allows IVL customer to focus on their core competencies
IVL Support Ticket Handling Mechanism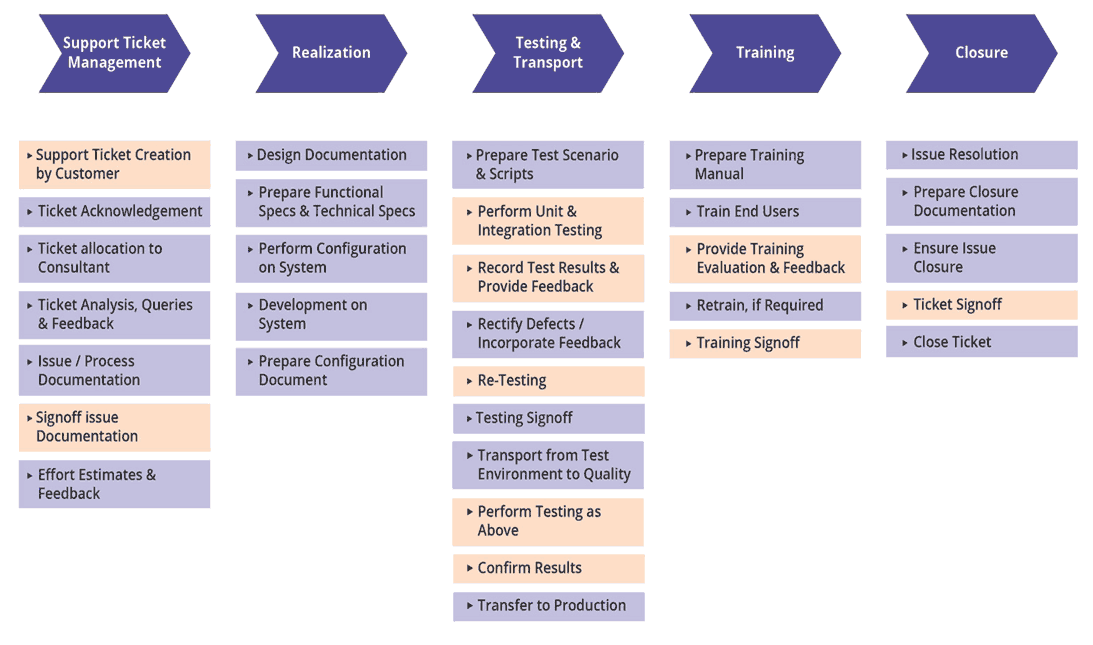 IVL Capabilities
With our application services, a team of SAP experts proactively detects and fixes potential problems, immediately responds to incidents, handles software maintenance and help drive continuous improvements across your solution landscape such as SAP ECC, SAP on HANA (SOH) and SAP S/4HANA
Consulting
Change Management
Business Process Engineering
IT Governance
Implementations
Rollouts

Upgrades
Application Management Services
Support Services
Enhancements
Support Desk
Performance Tuning
Remote application Management
Service Offerings
Continuously monitor the health of your SAP on-premise, cloud and hybrid applications
Get immediate response to events, trends and developing situations and fast remediation
Use automated systems to proactively detect and fix problems and alert experts
Prevent incidents that could negatively impact productivity, customer loyalty or your bottom line
Access a highly skilled team of consultants with deep solution knowledge and expertise
Receive quantifiable insights into improvement potential for your systems and processes
Improve Application Lifecycle Management (ALM) – from application deployment to modernization
Supports end-to-end Classic SAP ERP and S/4HANA System.
ABAP Development -Workflow, Reports, Interfaces, Conversions
Enhancements and Forms for new requirements.
Application Support, BASIS, GRC, and Security support
Service Request Execution, Application Administration
Release Management, Rollouts, upgrades, extensions and migrations
IVL Differentiators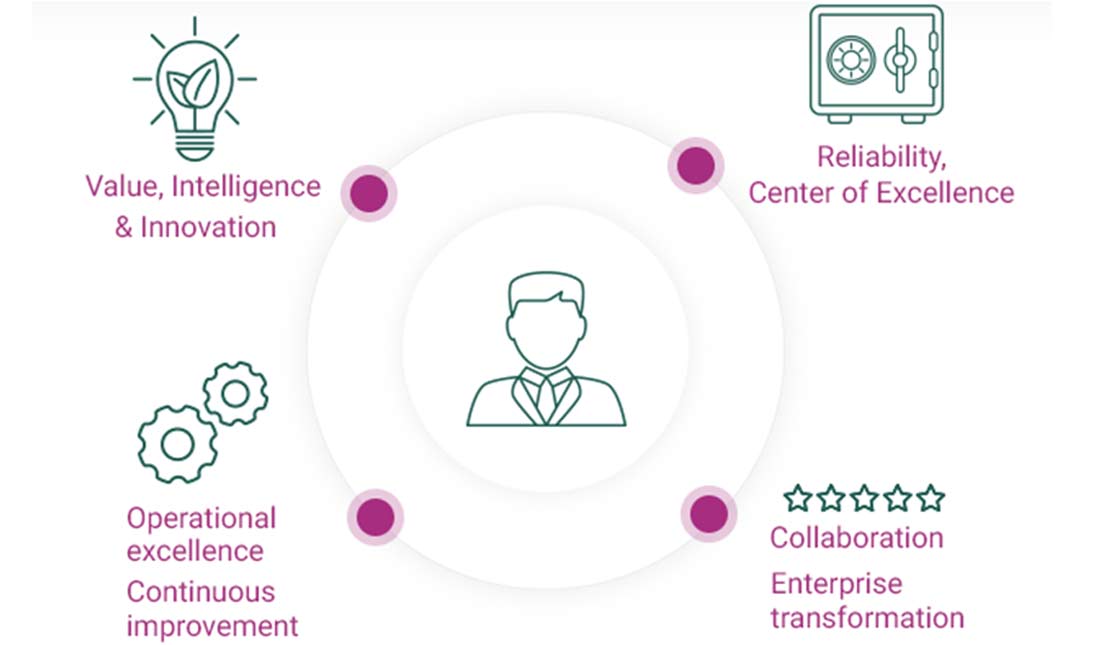 Domain Expertise: Consultants within-depth domain expertise and experience in respective areas
Responsiveness: Quick and dynamic response to tickets using automated and managed ticketing tool
Easiness: Connect our experts working with a sense of urgency and ownership
Proactive Approach: Identifying and resolving issues proactively
SAP CoEs: Continuous improvement on all domains under IVL CoEs
Resourcefulness: Comprehensive solutions and in line with future goals and directions
Quality and Consistency: Achieved by adopting both industry / business specific and SAP Best practices
Reduce Total Cost of Ownership: Allows continuous process improvement and cost optimization
Flexible Resourcing Model: Balanced onshore / offshore delivery model for SAP application services
Robust KT Mechanism: Ensures a seamless knowledge transition to new consultants on-boarded