Carego – Transportation Management Solution for Less Than Truckload (LTL) & Full Truck Load (FTL) Transporters.
Carego brilliantly manages the operational challenges of Cargo and Parcel Service Companies and Transporters to deliver supreme attention and excellent services besides keeping their operational costs to minimum. The solution is user friendly, adaptable and customisable. Carego can manage end to end operations from Consignment Booking to Delivery.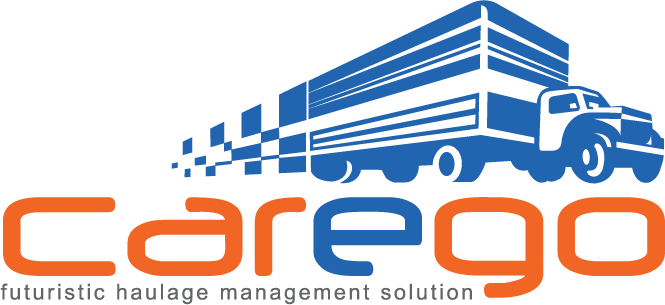 For Cargo Companies, Parcel Services, Full Truck and Less Than Truckload Transporters.
Watch Complete Product Walkthrough
Carego offers innumerable benefits, sensitive to the needs of transport operators and their customers. Seemingly negligible, yet sensitive, factors can become an organizational and planning challenge. To handle the multifarious jobs of a logistician, the solution needs to be flexible and competent to handle each and every operation in the workflow.
Operational efficiency, control over the entire life cycle from pick up to delivery and revenue collection, definite cost saving, reliable and futuristic technology base and Customer Support are all integrated into the solution.
Read through the detailed feature list of Carego and contact us for detailed Demo. The solution is customisable and offers many possibilities to configure. The solution can be further extended to manage surrounding operations as well. To confirm the demo, Email to info@ivldsp.com or call +91 949 508 0240
DISCONNECTED ARCHITECTURE WITH ONLINE AND OFFLINE CAPABILITIES
Connector.

Online installations

The CAReGO logistics management solution client application software can be installed online without any expert help. Even after a hardware crash, the application can resume operations by simple installation. All Branch Database are controlled from the Head Office.
Connector.

Ensured security

Flawless Security features are ensured to secure your business data. Highest security is offered through fool-proof hardware fingerprint verification before the database is connected. Encrypted data transfer and operator permissions from HO ensure maximum security and control for the head office over the work flow.
Connector.

Expandable operations

Multiple companies can be operated within a single interface, yet accounts and MIS reports can be independent. Enables multiple services through the same interface, for Cargo, Courier and Transportation. Supports unlimited number of branches and franchisees anywhere across the world.
Connector.

Savings on connectivity

Internet connectivity required only while application synchronises with web server and even that for a shorter time. This makes CAReGO most suitable for remote location operations where 24×7 connectivity cannot be ensured.
Connector.

Fail safe back up system

Back up of entire booking, transportation and delivery information is available at a remote location which can be downloaded with a simple click. Regular Client Server based machine back up keep the entire data secured and systematic for future needs. The Active and Passive DB architecture keep the branches equipped to avoid any backlog burden which ensure the optimum automation uptime.
Connector.

Schedule intelligently

Effective Trip Management and route planning to maximise income per route. Trips evaluation for cost saving, resource analysis for effective usage are useful in day to day scheduling. Break Journey, temporary trip management, rescheduling consignment are some of the features.
Connector.

Higher Return on Investment

The transportation domain being a widely distributed one, CAReGO offers lower TCO (Total Cost of Ownership). CAReGO has many unique features like Bit Processing and Sync Rapid Technology for data transfer. These technologies ensure smooth and speedy workflow without Leased lines or broad band connectivity. Even with dial up connections, CAReGO assures real time data availability in all branches. The CAReGO just required an EDP resource and does not need experienced Server or Database Administrators. CAReGO require low configuration hardware systems and do not require any third party software or utilities thus saving initial investments.
Connector.

High fidelity client application

Distributed Client Application works in offline mode with Web server support ensure optimum operation speed unaffected by the real time inter branch connectivity available.
Connector.

Extended web portal

Solution integrated corporate site provides information to track and monitor the status of consignment to consignee and consignor. Online request for booking and door collection, delivery time details, customer friendly tracking interface, synchronised status of consignments, duplicate waybills printing, customer accounts page retrieval are made possible online.
Connector.

Lowest business overheads

Reduction of communication leads to considerable amount of cost and effort savings. The clarity and accuracy of inter office communications, cutting costs and investments for leased lines are direct benefits other than considerable reduction in duplication of tasks. The logistics cycle is completed with minimum resources and manpower providing maximum control over the process. This alone have significant effect on reduction of business overheads.
Connector.

Spectrum of features

Online Administrative back-end, online Master Data creation and editing, auto Trouble Ticket generation with screen shot upload for bug fixing, MIS reports, Taxation Reports, Accounts Exporter are some of the features.
THE MAIN BENEFIT OF CAREGO LOGISTICS MANAGEMENT SOLUTION LIES IN ITS CAPABILITY TO BE TAILOR MADE TO THE OPERATIONAL METHODOLOGIES FOLLOWED BY A COMPANY.
Carego features are a delight to operational heads of transporting companies. It's features place it above many competing solutions. Operational flexibility, control, cost saving, technology suitability along with revenue maximisation are areas which Carego contributes the maximum benefits.
Operations
Desk Top Application
Branch wise Demurrage Settings
Powerful Search Options
Automated Trip Loading
Load Planner
Automated Trip Unloading
Consignment Re-routing
Route Based Trips Management
Complete Vehicle Management
Door Pick Up Support
Door Delivery Support
Location Based Door
Delivery Loading Sheet
Entire Customer Details at All Branches
Paid, To Pay, Partial Pay, Free, Credit options
Operational Accounts
Centralised Administrative Controls
User friendly Local Data Backup
User Initiated Local Data Restoration
Control

Centralised Administrative Controls
User friendly Local Data Backup
User Initiated Local Data Restoration
Centrally Controlled Rate Settings
Versatile Branch Commission Setting
Admin Controlled User Management
Trip Re-routing
Consignments Temporary Unloading
Temporary Trips Management
Branch Locked Customers
Multi Branch Customer
Duplicate Customer Merger
Credit Limit& Multiple billing locations
Cost Saving

Installations over Internet
Multi-Phase Automation
Multiple Companies in Single Interface
Technology

Automatic Remote Data Backup
Automatic Online Data Restoration
Inter Branch Intranet Synchronisation
Auto Bug Reporting System
Automatic Application Updates
Vehicle Tracking API
Lightweight Online Back Office
Business Intelligence Reporting Tool
Extended web portal
Online Customer Support
Online Booking Enabled
Intelligent Consignment Tracking
Carego : Watch Complete Product Walkthrough