Webinars
Are you fully leveraging your SAP ERP (ECC, S/4HANA) system to support and enable your overall company strategy for statutory compliances related to taxation, exports and imports?
Discover how to make the best use of our new innovative solutions built on SAP on-premise/Cloud and digital technologies.
In these webinar series, you will gain a better understanding of our latest products and solutions
SAP BASIS Support – An Exclusive webinar for SAP users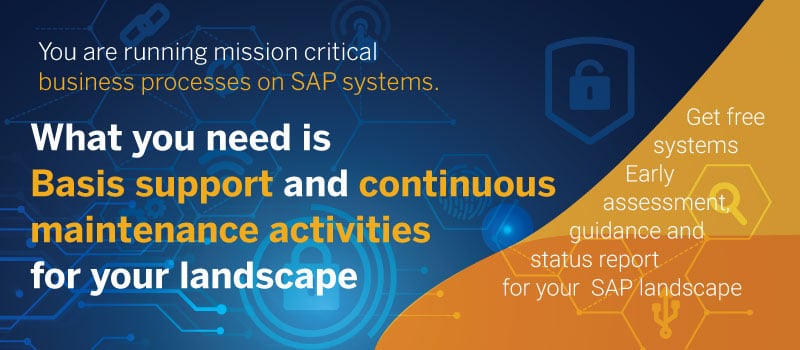 Innoval Digital Solutions (IVL) is pleased to announce a webinar on SAP BASIS support.
We are leading service provider for Basis support on consulting and outsourcing model for several customers for all versions of SAP system.
We offer SAP systems installations, upgrades, security, monitoring services, solution manager & GRC implementation, HANA services and migration to AWS or Azure cloud infrastructure
Get free systems Early assessment, guidance and status report for your SAP landscape
Speakers Profile
The session will be taken by competent SAP consultants having vast experience in implementing and maintaining SAP in large number of enterprises from various industries.
Prepare your business with a comprehensive solution for tackling the VAT compliance in the GCC Countries.

Innoval Digital Solutions (IVL) is pleased to announce a webinar on VAT compliance Returns for GCC countries.
With the introduction of VAT in GCC countries, business enterprises having operations in the Gulf region have had to face two challenges:
Configuring VAT components in pricing and capturing the VAT amount in business transactions
Preparation and submission of VAT Returns based on the statutory formats prescribed for the respective countries in GCC
Innoval Digital Solutions (IVL) is offering its SAP Add-On Product OptiGulfVAT to handle the compliance requirements around VAT Returns
The product covers VAT formats and various MIS registers for Bahrain, United Arab Emirates and Kingdom of Saudi Arabia.
Major highlights and key take-aways:-
OptiGulfVAT is a "One product for all GCC countries"
On-Premise integrated Add-On for SAP users
Enables VAT Returns preparation for GCC Countries
Tracking Sales, purchases, stock transfer and inter region transactions
Adapt & Change to simplified GST Compliance –
Webinar for SAP system users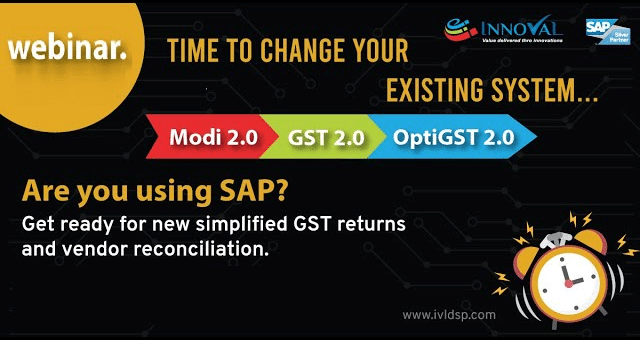 Major highlights and key take-aways:-
SAP system and taxation
Current GST forms and e-filing
Changes due to announcement of simplified GST forms and filing
Paradigm shift from "Compliance" to "Business KPIs" viz., cash flow, vendor evaluation and customer satisfaction
Implementation of OptiGST by IVL