For Foreign Trade Management
Smart Manage Your Export & Import Business – The Complete Solution

OptiExim is SAP certified Add-on, which takes care of compliance requirements related to Export Import Business process. OptiEXIM is a module of OptiSuite10x. This module is tightly integrated with SAP SD and MM, so that the Exports Sales data and Imports Purchase data flows in seamlessly to the Exim documents. OptiEXIM is compatible with SAP ECC and S/4 HANA

Watch Complete Product Walkthrough
Download Brochure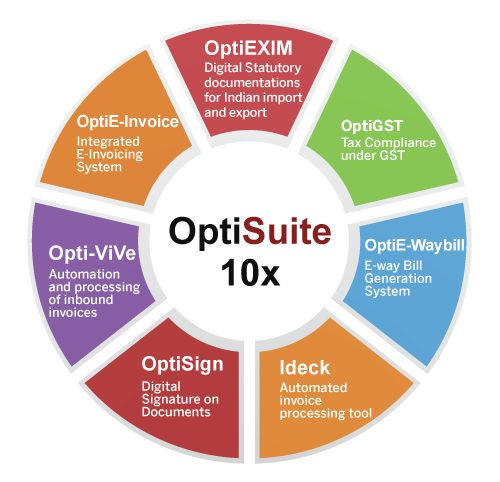 Our customers are able to achieve faster and more efficient documentation and
compliance with the help of OptiSuite
The solution has been developed in IVL's registered namespace and can therefore be installed and configured without any adverse impact on SAP and other custom-objects in the client's SAP landscape. There is no need of additional server or hardware for installing OptiExim. It can be installed in the same instance where SAP is live (on-premise or cloud as the case may be). Specific OptiExim enhancements, if any needed, would be safeguarded from future support packs/ upgrade of OptiExim.
Overview
This solution provides digitalized documentation with alert notifications and analytics to help the corporates to take real-time business critical decisions.
IVL has more than two decades of experience in designing SAP Certified Add-ons (Opti range of products). OptiExim handles the scenarios based on current Foreign Trade policy/ regulations. The solution architecture uses native SAP transactions, SAP Enterprise portal & SAPUI5/Fiori applications. OptiExim can be easily integrated with external applications, government portals using APIs
OptiExim enables you to:-
Avail Export Benefits
Become more Competitive
Improve Supply Chain Logistics in Imports
Enhance Customer Experience & Handle Growth in Exports
Monitoring of Timely Realization of Export
Proceeds as per the exchange Control Regulation Act (EDPMS)
Major Challenges faced by your business
Manual Creation of Export documentation – Typo Errors
Manual  Creation of Bank Documents  ( Exports and Domestic )
Manual Tracking of Exports Incentives – Duty Drawback
Manual Tracking of Exports Receivables and Outward payments 
Improper status of LC Utilization
Competitive advantages of OptiExim
SAP Certified Product
This solution have been tested and validated by SAP

Accelerating Documentation Processing
Helps in reducing the cycle time for documentation processing
Maximizing Export Capacity
The ability to effectively manage and handle large volumes of exports
Track and avail export incentives
A tracking mechanism that helps businesses monitor and access export incentives
Bank integration through API
Digital readiness (through APIs) for Bank integration related to International payment methods

Track & Monitor
Users can Track and monitor exports and import bills

Enhance customer experience
Improve the experience for customers
Introducing a revolutionary way to transact with Trade APIs

Become Future-ready with Axis Bank
Know More
OptiSuite 10x is


certified

for deployment on




SAP S/4HANA 2020
A comprehensive Add-on Solution for SAP for meeting various statutory needs in Indirect Taxation, International Trade, Invoicing and more for Indian Enterprises.
Imports
Connector.

Document Set Generation

Pre-Shipment & Post-Shipment Docs

e BRC

Connector.

Export Obligation of Benefit Schemes

Advance Authorization and EPCG

Connector.

Trade Finance

Letter of Credit

Advance Payment - e FIRC

Reconciliation of LC with Sales Order

Letter of Credit utilisation

Amendment tracking

Tracking of LC discrepancy charges

Connector.

Post Export Incentive

Duty Drawback – AIR

RoDTEP

IGST Refund Tracking

RoSCTL

Connector.

Container Tracking for Factory stuffing

Connector.

Connector.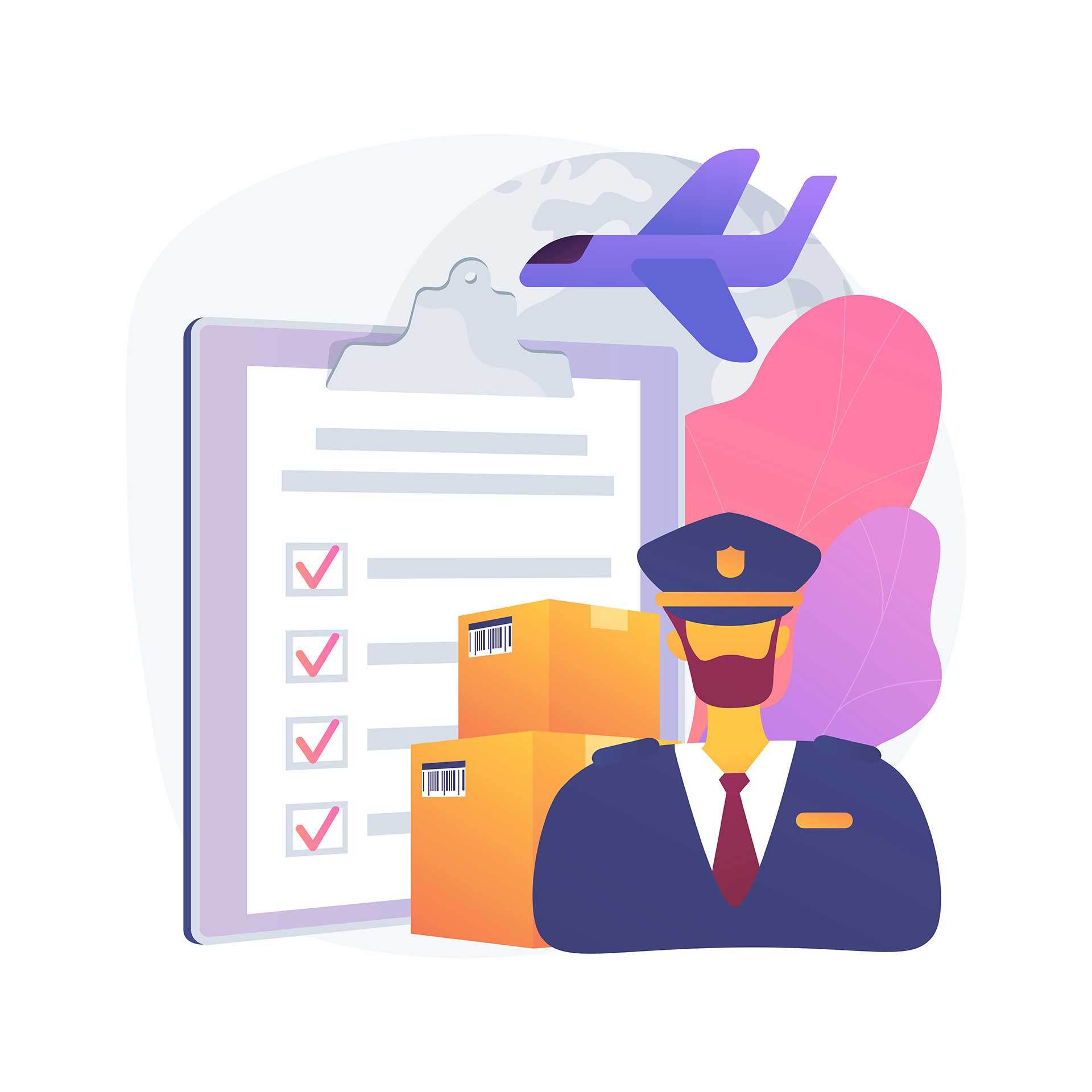 Integration with SAP ERP and Facility for
Functional Enhancement of SAP ERP
Access Anytime Anywhere Using SAPUI5 / Fiori Applications & SAP Enterprise Portal Applications
Analytical Reports to Take Business Critical Decisions
Integration with External Agencies by Email Automation, File Generation to Upload in IceGate, Application Access Over SAP Enterprise Portal for CHA.
Real Time Data Access
Exports
Connector.

Scheme Management as per Foreign Trade Policy 2015-2020

Advance Authorization, EPCG & MEIS – Application related to DGFT

Imports under restricted category

Connector.

Trade Finance

Letter of Credit

Advance payment

DA/DP payment

Open account payment

A1 & A2 remittances

Imports bill retirements

Bank Guarantee

Connector.

Vendor Documents

Vendor Document Set

Clearing Instruction

Bill of Entry

IGCR

License utilization

Bond Management

Connector.
Functional Scope
Exports
Statutory Document Set Generation for Origin and Destination Country Customs Clearance
Trade Finance (Letter of Credit, DA, DP, Advance Payment)
Duty Drawback- All Industry Rate
CHA Charges Tracking
Imports
Benefit Schemes (Advance Authorization, EPCG & MEIS) Governed Under India's Foreign Trade Policy
Trade Finance (Letter of Credit, DA/DP, Advance Payment, Bank Guarantee)
Vendor Document Set capture & Clearing Instruction
Bill of Entry Capture
Bond
Value Added Services
IceGate filing
SAP Enterprise Portal and SAPUI5 / Fiori Applications (Access Over Mobile, Web browser)
Document Upload in DMS
Analytics & Dashboard for Export Sales
Export Cycle

Exports Document Set
Splitting and Clubbing of SAP Sales Documents
Logical Grouping of Capturing Data to Feed Step wise Information
Tracking Export Obligation (EPCG & Advance Authorization
Generation of Bank Documents – Letter to Bank, Bill of Exchange
Generation of Various Pre-shipment and Post Shipment Documents
Upload Scanned Documents
Document Customization for Inter company / SEZ/EOU
Modification of SAP Data in OptiExim for Export Documentation
Additional Text Entry
In-completion Log
Print Action Log
Customization of Number of Print
Create Documents With Reference to Another Document
Export Realization updation through e-BRC details
e-FIRC tracking for Advance Payment
Mail Alerts
MIS Reports

Exports Register
Shipping Bill Tracking Report
Accounts Receivable Report
Exports Bill Pending for Negotiation
MEIS Entitlement Reports
Pre-Shipment Documents
Order Confirmation
Customs Invoice
Shipping instruction
Proforma Invoice
Packing List
Bombay Chamber of Commerce Certificate of Origin
Certificate of Origin for Thailand
IMC Certificate of Origin
GSP Certificate of Origin
ICC Certificate of Origin
Certificate of Origin -ISFTA
Post-Shipment Documents
Commercial Invoice & Packing List
Advance Cargo Declaration
Export Value Declaration
Sworn Declaration
Form 3, Form 7, Form 9
DEEC Print
Duty Drawback Declaration-AIR
Shipping Advice
Form A2
Bill of Exchange I & II
Draft Bill of Lading
Letter to Bank
Exports Trade Finance
Tracking of Export Letter of Credit / DA/ DP
Checklist to Compare the Terms and Conditions of Export Letter of Credit with Sales Order
Assignment of Sales Order / Contract
LC Approval Process
Data Flow from LC Created in SAP
Mail Alert – LC is Fully Utilized / Expiry Date
Discrepancy Tracking Report
Provision to Capture FIRC Details for Advance Payment Received
Assign Multiple Billing Documents to an FIRC
Provision to Generate FIRC Request Letter to Bank
Duty Drawback (All Industry Rate)
Maintain DBK Rate & DBK Serial Number against SAP
Material Code or MSN code
Upload Data to the DBK Master
MIS Report Drawback Entitled Amount
Actual Receipt of Amount Against each Shipping Bill.
Upload of DBK realization, from the data downloaded from ICE Gate Portal
Container Tracking / Factory Stuffing
Indent Creation
Container Arrival Tracking
Stuffing & Sealing
Attaching Container to Delivery
Import Cycle

Benefit Schemes
Advance Authorization, EPCG , MEIS
ARO, Invalidation, Enhancement & Re-validation
Utilization / Fulfillment / Cut over of Open Authorizations
Attach Scanned Copy of Documents
EPCG Installation Certificate tracking
Locking to Control Export Obligation
Mail alerts – Imports and Export validity against Authorization
Reports – Advance Authorization, EPCG, MEIS
SION based Consumption Register for Advance Authorization
Tracking of Purchase and Sale of MEIS
Imports Trade Finance
Maintain Bank Limit & Charges
LC / DA/ DP Application, Document, Amendment
Acceptance and Retirement
LC Approval process
Mail alert – Approval Process and LC Expiry Date
Track LC Outstanding & Utilization
Tracking LC Based on the Purchase Order
Maintain Bank Charges
Vendor Wise Advance Payment MIS Report
Bank Guarantee Receipt & Issue
BG Print Document, Covering Letter, Vacation Letter & Validity Extension Letter
BG Amendment
BG Mail Alert for Expiry Date
Bank Guarantee Tracking MIS report
Vendor Document Set Capture, Bill of Entry & Bond
Capture Import Related Information Referenced to SAP Purchase Order and Vendor Invoice Items
Carrier Information, Bill of Lading or Airway Bill (AWB)
Geographical Information
Book LC and Benefit Schemes in Document Set
High Sea Sales
Track Various Types of Bill of Entry
Noting and Appraising Process Tracking in Bill of Entry
Duty Calculation with Benefit Schemes
Capture CHA charges
Tracking Various Types of Bonds
Stock Status in Bonded Warehouse
Maintenance of Customs Tariff & Notification Master for import Duty Calculation against HSN/SAP Material Code
Scheme Wise Duty Code Set off Configuration
OptiEXIM : Complete Product Walkthrough
You can also watch specific modules of
OptiExim by following time lines
Introduction
Introduction to OptiExim –

00 : 05 : 07
Exports
Exports Documentation –

00 : 44 : 51

Exports ( Trade finance ) –

1 : 04 : 00

Duty Drawback –

1 : 13 : 15

Container Tracking ( Factory stuffing ) –


1 : 17 : 50
Imports
Imports Incentive schemes –

1 : 21 : 00

Imports Module –

1 : 21 : 18

Imports Trade finance –

1 : 45 : 00

Imports Documentation –

1 : 55 : 00