At IVL, 'Every day is a Women's Day'! Great words by our CEO, the same trickles down the leadership and so to all at IVL.
Whether it is shouldering of responsibilities, brainstorming, and being the critics in deciding moments, the men at IVL have been unbiased creating a healthy work culture. Proud to welcome back many ex-IVLions and many more great women personalities back to their career journey at IVL.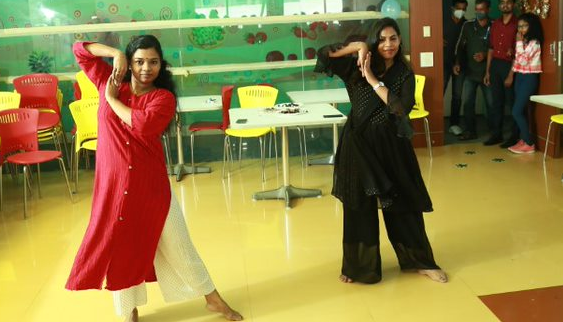 Being inclusive is engrained in the IVL's culture, hence respecting and accepting an individual in their whole as welcoming the diversities is the key for all innovations!
Glad to reveal the secrets behind this great day's celebrations
–
The occasion's events were initiated by the men crowd at IVL, who were all enthusiastic to decide on welcome goodies, sweets, events and cuisines to make each woman at IVL feel special. Best to the fact that the guest-talk was arranged by one of our male colleagues. A special word of thanks to each man at IVL!


The sequence of events started with a spellbound online guest-talk by Ms. Swagata Majumdar, emphasizing the significance of mental health and breaking the bias for Women's well-being at the professional and personal front. Swagata Majumdar is an International Ibda'a Award winner (awarded by the Dubai Media City and his Highness of Dubai) for excellence in Radio. With a Master's in Communication, she is also a lecturer with a Bangalore based college and is an avid blogger and writer.
As we moved from WFH to a hybrid work environment we had a good gathering at our both offices Trivandrum & Mumbai with sweets and goodies being distributed to all women crowd at IVL, both technical, non-technical staff. We kicked off the events on a sweet note, by cutting the cake prepared by our own colleague, followed by a couple of spot games, a treasure hunt that made us reach all the nook and corners of a long time missed office premises. The best part was the words shared by our male colleagues about the inspiring women in their lives. It was indeed a great share to cherish!
Food is the secret to everyone's heart! Thanks to our admin & facility team for organizing such a delicious lunch for all who worked from the office that day hence we breaking the biases. It was a great gathering with IVLions sharing the missed moments of togetherness!