IVLions and their tiny tots celebrated Children's Day recently at the office. A good transition to last year's online mode as well.
The kidos were greeted with colorful wristbands, Mehandi-tattoo, and welcome drink with snacks to get them all set for the activities awaited.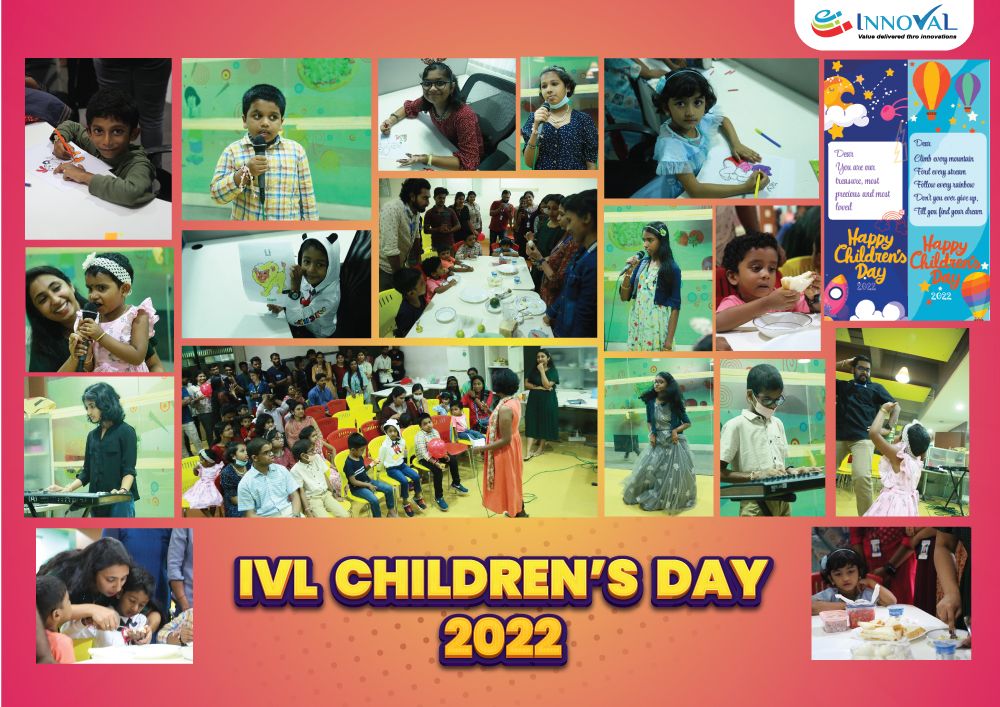 Thanks to all IVLions-parents who did their best to give the children a memorable experience with events to exhibit their talents. There were special corners set for games like bowling, dart, hoopla and creative corners for cookery, word-building, art and craft work. Most of all they enjoyed being at their parent's workplace and getting to meet new friends at IVL! After the activities, all gathered for some talent display where kids performed with storytelling, reciting poems, playing keyboards, singing their favorite songs, and dancing to the melodies. Winded up the events with goodies, bookmarks, and yummy snacks for the little ones!