We are hiring
What does IVL offer?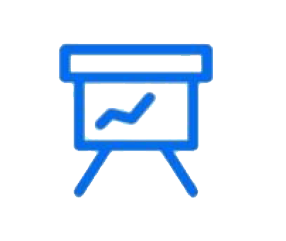 Structured On-Job Training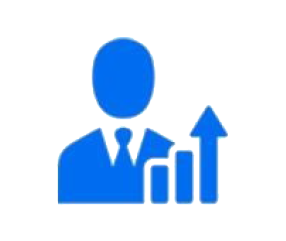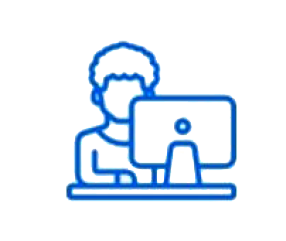 Learn & explore related technologies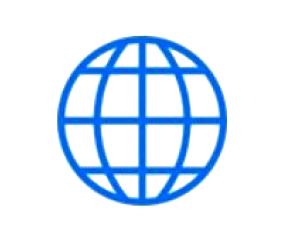 IVL is an open pool, where talents are cultivated, competencies are built up, know how and skill sets pay rich dividends for future and now. The vertical hierarchy is not been playing havoc here, everyone is counted, every one are encouraged, to perform better, to horn their skill sets. If you believe you can perform here, then you are signing up for a change of destiny.
We are looking consistently for best minds in SAP, Mobility, Analytics, Cloud, Microsoft and Java. You are invited to be a proud Ivlion.
Put it across, request for a break with our technology experts, share in your skill sets, know how, you are guided to take a different path.
Send your resumes to careers@ivldsp.com with vacancy you interested as subject line
Sr. Software Engineer (Java)
Requirements:
* 4+ Years hand on experience in Java
* BTech/BE/MCA/ Graduate in computer science or related technology.
The Responsibilities include:
Develop functional specifications of a product from product requirements and system architecture.
Expertise in Core java.
Develop high-level design.
Provide technical guidance to software engineers on development of detailed designs, code and tests.
Resolve technical issues within the assigned product.
Lead effort estimation and prepare development plan.
Coordinate development of detailed designs, code and test suites within the team.
Allocate tasks to software engineers.
Monitor development progress within team, reports progress to engineering management.
Coordinate with other onsite/offsite teams for issues relating to the assigned product/component.
Proficiency with Web Services and Web Technologies.
Lead a team of 3-4 software engineers.
Provide inputs to the Project manager to set performance objectives for software engineers.
Provide performance feedbacks on software engineers to project manager.
Experience in multiple platform is an added advantage.
SAP C4C Functional Consultant
Location : Trivandrum
Type : Contract
Start Date : Immediate
Experience
3 plus yrs in SAP as C4C Functional Consultant
(Relevant SAP Certification would be an added advantage)
Job Description
At least 1 Full Life Cycle Implementations/Roll- Outs experience. 
Should have worked on full life cycle implementations on C4C assignments.
 
Sales (working knowledge of at least Opportunity, Quote, Sales Order, Billing 
Service (working knowledge of at least service order, confirmation, billing, service contracts, service requests, warranty, complaints, etc) 
Marketing (working knowledge of at least campaigns, ELM, segmentation, leads, prospects, etc.) 
C4C UI Concepts (screen configuration, layouts, business roles, and other concepts) 
C4C Integration Concepts 
Knowledge in Industry Solutions of C4C is desirable 
Knowledge in Standard C4C Integration Scenarios between C4C and ECC/ CRM 
Defining the external & internal number range for Account master and Contacts in SAP C4C. 
Experience on ID mapping for Integration and Code list mapping.
 
Capturing and replicating the mapping data from SAP ECC system to SAP C4C system. 
Communicate the understanding of customer concerns and requirements with the internal team to work and resolve gaps/ issues. 
Experience in Client facing and giving presentations 
Open for Travel for short duration 
Good Communication skill
Software Engineer (Dot Net)
Experience
Preferred qualification
Role
Software development with major emphasis on ASP.Net web application and MS-SQL
Job Description
At least 1 Full Life Cycle Implementations/Roll- Outs experience. 
Should have worked on full life cycle implementations on C4C assignments.
 
Sales (working knowledge of at least Opportunity, Quote, Sales Order, Billing 
Service (working knowledge of at least service order, confirmation, billing, service contracts, service requests, warranty, complaints, etc) 
Marketing (working knowledge of at least campaigns, ELM, segmentation, leads, prospects, etc.) 
C4C UI Concepts (screen configuration, layouts, business roles, and other concepts) 
C4C Integration Concepts 
Knowledge in Industry Solutions of C4C is desirable 
Knowledge in Standard C4C Integration Scenarios between C4C and ECC/ CRM 
Defining the external & internal number range for Account master and Contacts in SAP C4C. 
Experience on ID mapping for Integration and Code list mapping.
Capturing and replicating the mapping data from SAP ECC system to SAP C4C system. 
Communicate the understanding of customer concerns and requirements with the internal team to work and resolve gaps/ issues. 
Experience in Client facing and giving presentations 
Open for Travel for short duration 
Good Communication skill
Intern (Tech):
The selected candidates will undergo intensive training on SAP, Digital Technologies (Php, Cloud, mobility, AI, ML, .net, Java etc.)   and various company's products & services
Intern (Business):
The selected candidates will undergo intensive training on SAP Business process/functional and Product domains
Eligibility 
For technical role
 B.Tech/MCA/MSC/BCA with Computer science background
For managerial or other business related Roles –
  MBA/BBA
Pass-out  in
2016/2017/2018
Good communication Skills
Preferably no backlogs (can be exempted if excellent)
Selection Criteria
Excellent Communication Skills
Logical Thinking
Good presentation Skills
Willing to Travel
Selected candidates will be trained as Interns on various technologies for 6 months
Finance Freshers and Domain Experts:

Location : Trivandrum, Mumbai & Gurgaon
Job Title:Business Analyst
Qualification: CA /CA Inter/CMA / MBA (Finance) / M. Com
Experience: 0-5 years
Job Requirement:

Must have good accounting and taxation knowledge
Strong analytical skills with good problem-solving abilities
Exposure to IT systems / Finance software.
Good communication and presentation skills
Must be a team player with an assertive & persuasive attitude
Must be ready to learn business /enterprise software systems and should be open for new challenges
Should be ready to travel to Client sites for short / long durations
Job description:

Collecting and analyzing business requirements for financial software systems implementation
projects
Consulting the client on business and Finance processes
Designing the solution, applying workarounds and guiding developers where applicable
Providing training and conducting workshops on the application to the end-users
Preparing business documents
Providing support to the end clients thro remote location
Domain experts (3-5 years) Background / Expectations:

Domain experts with at least 3-5 years of experience in Manufacturing/ Pharma/ Logistics/ Textile
Industry/ Financial Firms
Should have worked in Finance / Accounts department with any of the above-mentioned industries
Working Knowledge of various taxation and statutory compliance areas of Indirect tax (GST), E-way bill,
Corporate income tax
Work experience on any ERP specially SAP, Oracle ERP or other taxation and financial systems would be
an added advantage
All selected candidates will undergo training on ERP and various financial
products and systems
SAP FICO Consultant (URGENT openings)

Location : Mumbai
Number of consultants: 3
Start date: Immediate
Experience:3-5 Years
Duration: Long Term
Job description:
Responsible for developing & supporting custom developments related to FI(Integration with SD and MM)
Requirement gathering from Business team
Preparation of Functional Scope and FS
Execute testing
Good functional knowledge of SAP FICO (Mainly in treasury, AP, AR)
Experience in SAP implementation is must
Should have basic knowledge in ABAP debugging
Basic Knowledge in HANA is required
Cross functional experience/Knowledge in other modules, Knowledge on BPC area, CA is an added advantage